A clear path to greater business efficiency
HomeMed provides an mail order pharmacy solution for on-site/near-site healthcare providers to unlock greater efficiency for your business. Outsourcing prescription fulfillment to HomeMed means you no longer have to store medication, freeing up valuable floor space in your clinic, while giving you access to a larger off-site formulary to improve patient care.
Certified to dispense medication in all 50 states, HomeMed alleviates the complexities and liabilities of in-clinic dispensing, reducing business risk. Working directly with pharmacy staff, we ensure medications are in the hands of your patients when they need them. And, with bulk buying power, we reduce medication costs for your clinic as well.
Increased compliance leads to improved outcomes
In line with our mission to provide a clear path to better health, HomeMed is committed to boosting medication compliance with a pharmacy solution that's convenient and simple to use, for both providers and patients.
69%
of employees
don't take prescribed medicine due to procrastination & forgetfulness
10%
of employees
don't take prescribed medicine due to a late refill
15%
of employees
don't take prescribed medicine because they have questions
HomeMed helps manage the following conditions
Diabetes
Heart disease
Stroke
Depression/Anxiety
Asthma
Allergies
Parkinsons
Epilepsy
Reflux
Musculoskeletal pain
Sign up my clinic
How HomeMed improves outcomes and increases efficiency
Once you've partnered with HomeMed, we'll work with you to define a formulary that meets the needs of your patients. Start sending electronic prescriptions to us for dispensing and we'll do the rest. We ship over 95% of prescriptions the same day, which means your patients will receive their medication right when they need it.
1
Partner with HomeMed for easy mail order prescriptions with our simple no obligation fulfilment contract.
2
Define a list of medications to be included in your formulary to support your patients, dispensed by HomeMed.
3
Onboard your clinics. We will introduce our pharmacists to your clinic managers and onboard them on the process.
4
Start sending prescriptions to HomeMed electronically. Over 95% of prescriptions will be shipped the same day.
5
The patient will receive a text message advising them of the shipment together with a tracking number.
HomeMed delivers these benefits to your business
Secure all these benefits by partnering with HomeMed to provide all your prescription medication requirements
Save time on dispensing
Taking medication dispensing out of the equation means you have more time to focus on your patients
Reduce your liability
By outsourcing pharmacy fulfilment you'll reduce your risk of misprescribing or misfilling patient medication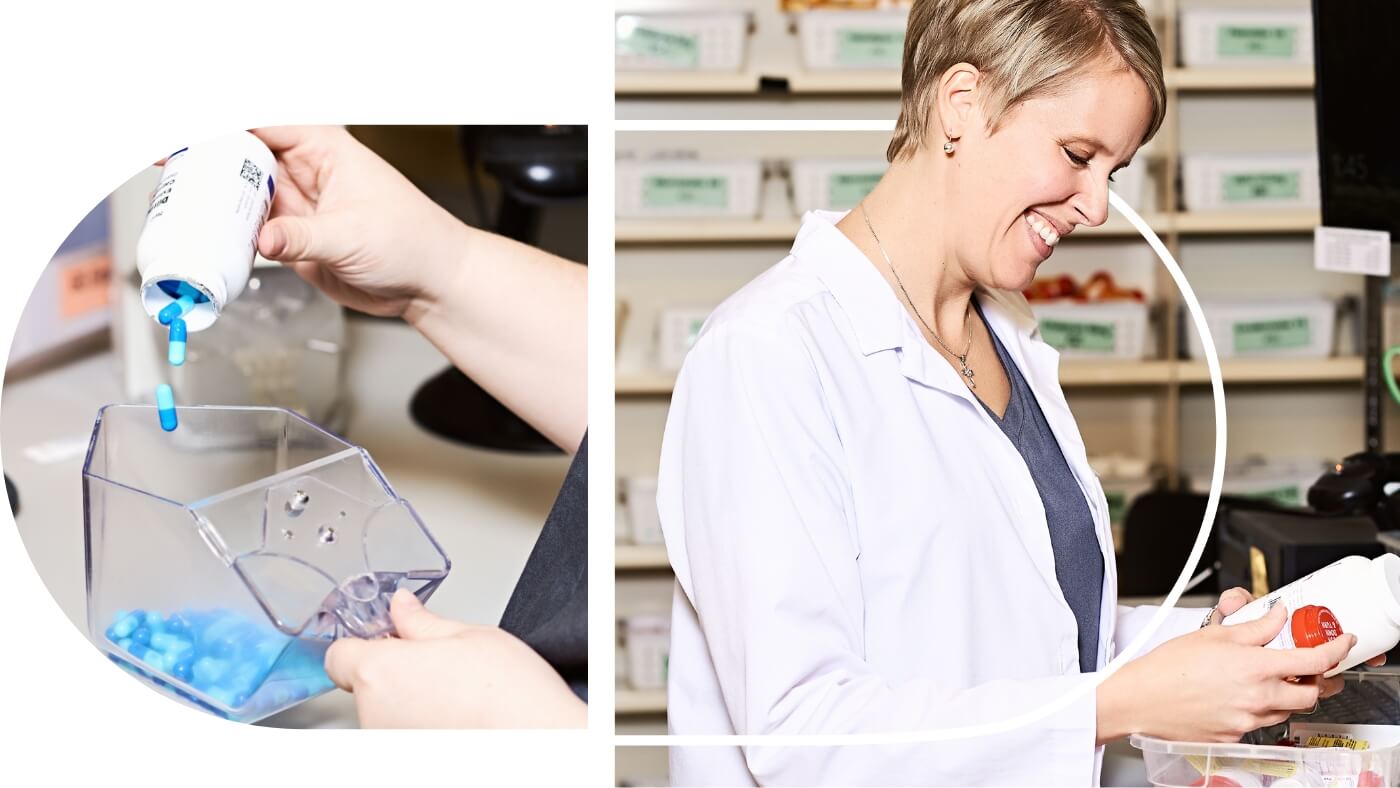 More flexible formulary
With less floor space given to storing medications, your clinic can leverage more medications in its formulary
Improve health outcomes
Auto-refills and home delivery of medication improves medication compliance and health outcomes for your patients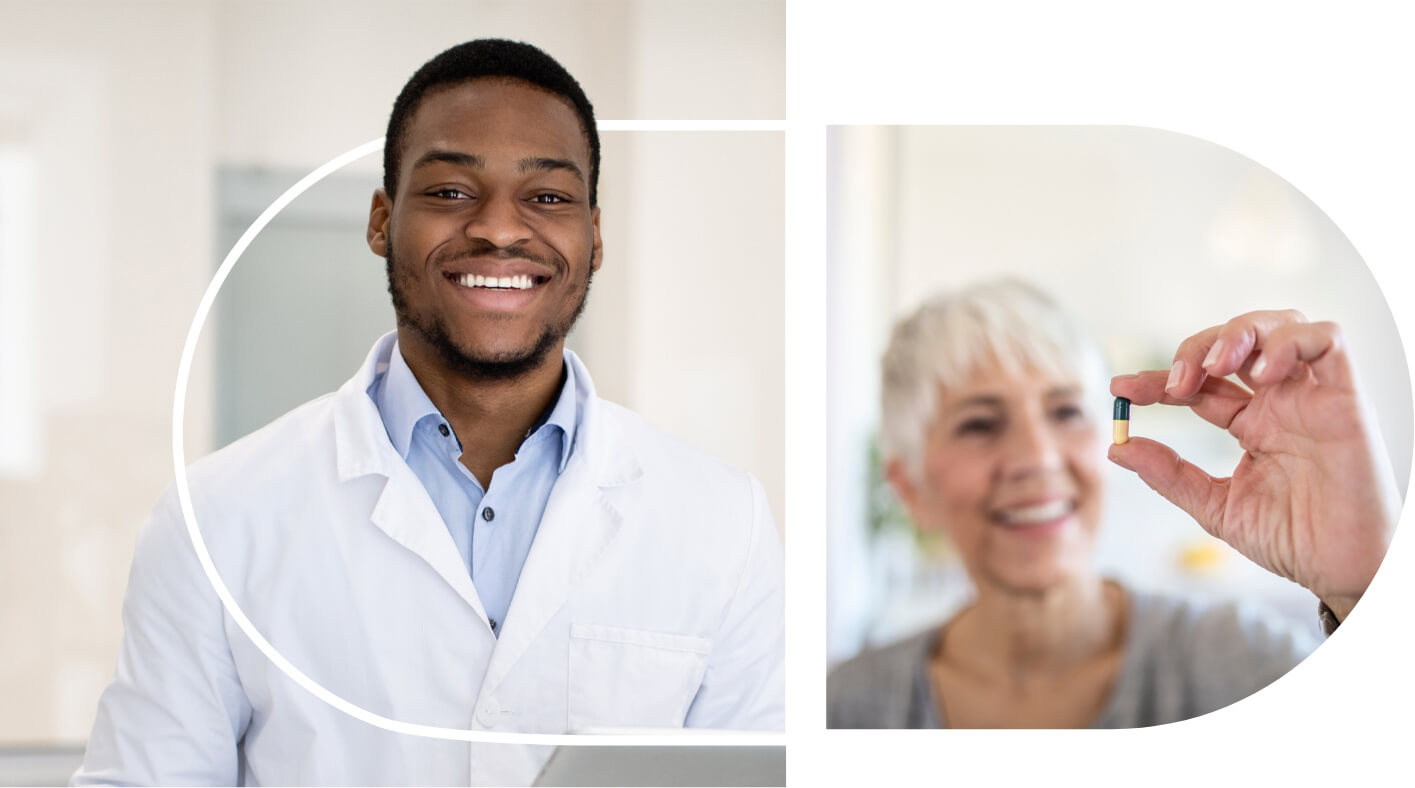 Reduce business overheads
There's no need to carry medication inventory, reducing capital outlay on inventory and clinic space
Increase staff productivity
By e-prescribing to HomeMed, staff are freed up from dispensing, labelling and checking each individual prescription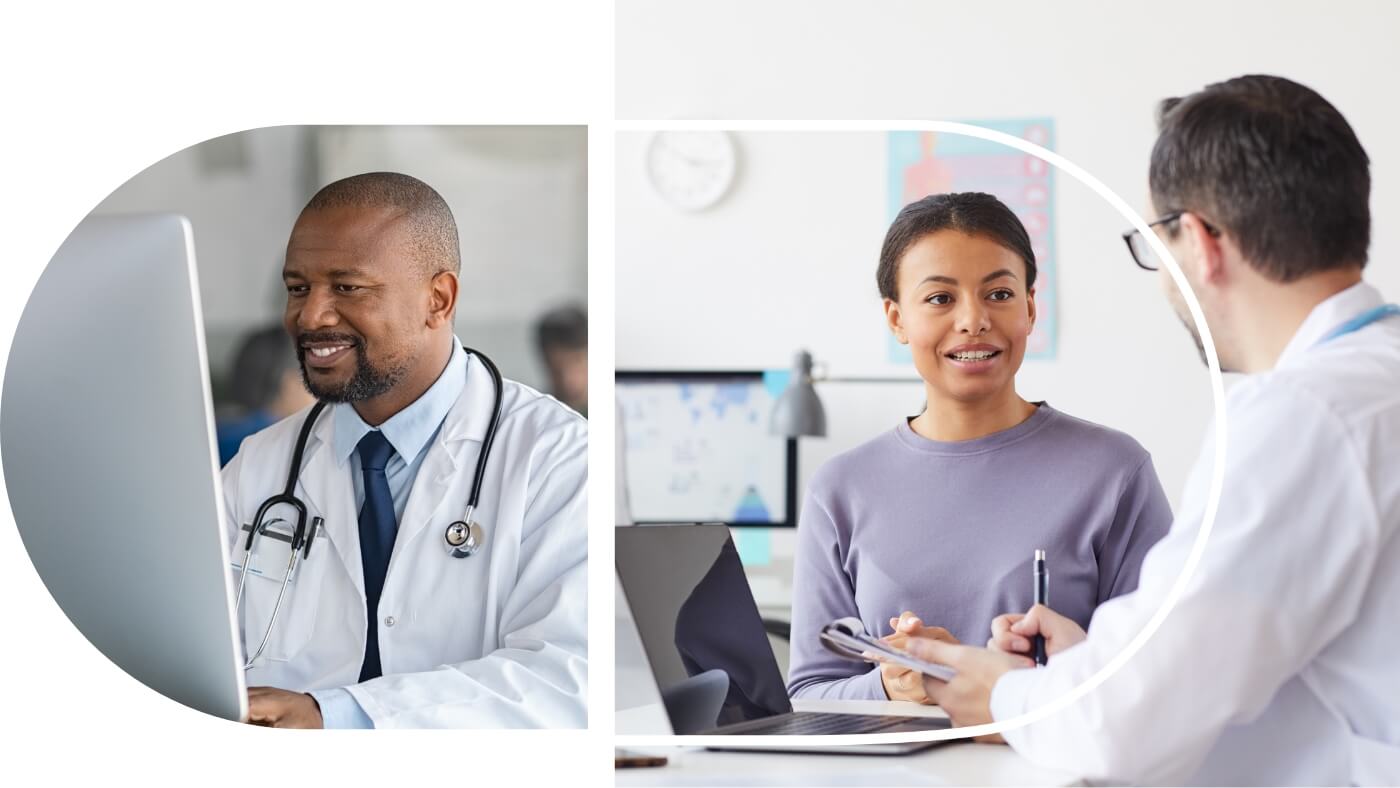 Low-cost medications
Our bulk-buying power helps you save on your existing drug costs, improving your bottom line
Extensive formulary
Featuring a range of generic medications, our formulary offers medication for most chronic conditions
More choice
Access a warehouse full of medications and prescribe in strengths and counts to better suit your patients.
Home delivery
Prescriptions are delivered straight to your patient's door, saving them a trip to your clinic or pharmacy
Automatic refills
There's no need for patients to remember to fill scripts as we'll send out automatic refills so they don't run out
US-wide certification
Our pharmacists are certified in all 50 states so you can rest easy knowing we have it covered
Frequently asked questions
We've put together answers to our most frequently asked questions below. If your question isn't answered here, give our pharmacists a call for more information.
HomeMed is centrally located in Indianapolis, IN. This ideal location enables us to economically ship anywhere in the US within a few days.
Yes, HomeMed is certified to dispense prescription medication across all 50 states.
During the onboarding process, we will develop an agreed formulary of medications with you that will cover all medications that you would like dispensed to your patients through HomeMed. This formulary can be modified from time to time should your requirements change.
Yes, if you have prescribed a refill then HomeMed will automatically dispense it when the patient has approximately one week's supply of medication remaining.
"Our clinic managers love working with HomeMed. It has transformed the efficiency of our clinics and our patient population is happier too."
Francis de Vries
Operations Manager
Take the clear path to a better, healthier business.
Would you like to reduce costs, unlock efficiencies and deliver better care to your patients? Partner with HomeMed to access our pharmacy solution for on-site/near-site healthcare clinics.
Sign up my clinic